Hometown Architect - The Complete Buildings of FLW in Oak Park and River Forest, Illinois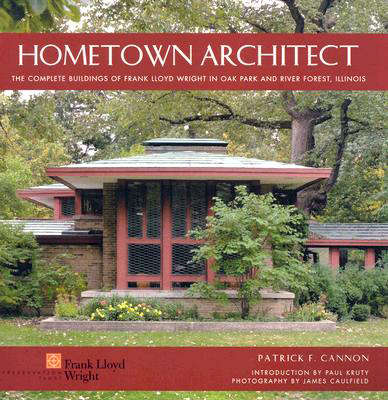 Published in cooperation with the Frank Lloyd Wright Preservation Trust, Hometown Architect presents twenty-seven Wright homes, and Unity Temple, documenting one of the architect's most influential periods of his career. The last chapter surveys eight "lost, altered, and possibly Wright" homes. More than ninety photographs of the buildings' exteriors and interiors are accompanied by descriptive captions, while introductory text to each chapter details the story behind each commission, addressing Wright's relationships with his clients, the importance of each building in Wright's oeuvre, and the characteristics that make each house unique. Even if you have not had the good fortune to see these buildings firsthand, the textual and photographic tours comprising this book will make you feel as though you have.
Frank Lloyd Wright's Unity Temple - A Good Time Place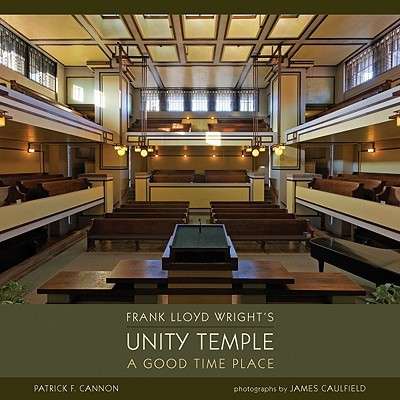 Unity Temple of Oak Park, Illinois, was considered a modern masterwork from the moment it was completed in 1908. Frank Lloyd Wright (1867-1959) sought to produce a structure as dynamic as the congregation that would occupy it, finding inspiration in the liberal nature of Unitarian thought when creating the groundbreaking design. Wright's use of reinforced concrete was revolutionary for the time, making Unity Temple the first concrete monolith in the world. Inside, warm, inviting hues complement the red oak trim, and skylights and high clerestory art-glass windows fill the space with natural light. The building, which continues to serve its original purpose as a meeting-house for worshipers, is also admired for its superb acoustics. Wright was extremely proud of his design and wrote extensively about it in his autobiography.

Frank Lloyd Wright's Unity Temple: A Good Time Place provides an intimate tour of one of Wright's most beloved buildings. Architectural historian Patrick F. Cannon discusses the history of Unity Temple, from Wright's design proposals to its value today as a National Historic Landmark. More than forty-five artful color photographs by James Caulfield, along with historical photographs and floor plans, are featured, accompanied by Cannon's descriptive captions. This book celebrates the ingenuity of a master architect whose vision is evident in every element of Unity Temple.
Prairie Metropolis - Chicago and the Birth of a New American Home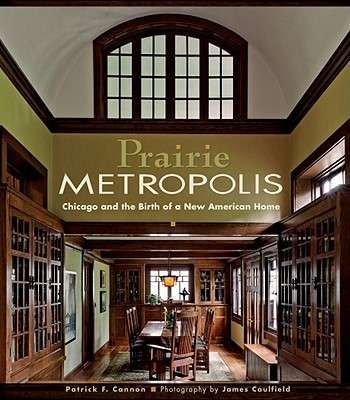 Louis H. Sullivan, one of America's most influential architects, strove to develop a purely American architectural vision, and his ideas led his student Frank Lloyd Wright, and Wright's contemporaries, to develop the Prairie School. Wright's strongly horizontal designs, with low-hipped or flat roofs, bands of art-glass windows, and open interior planning, now number among the most respected domestic buildings in the country. The designs of William Drummond, John Van Bergen, and Walter Burley Griffin had much in common with Wright's, but other architects, such as George W. Maher, Robert Spencer, and Tallmadge & Watson, developed their own interpretations of the Prairie house, adding such decorative elements as columns and mosaic fireplace surrounds, or favoring more conventional entrances with clearly defined rooms.

The Prairie style fell out of vogue largely before the onset of World War I, though John Van Bergen continued to build the houses into the 1920s, and Wright's famous Wingspread in Racine, Wisconsin, was built in 1937. Recently there has been a Prairie revival in keeping with a renewed interest in the Arts and Crafts aesthetic. But the houses conceived by these early-twentieth-century architects stand as icons of American ingenuity.

Prairie Metropolis: Chicago and the Birth of a New American Home offers brief biographies of a dozen architects, with vivid and inviting color photographs of exteriors and interiors designed by each. The 160 photographs by James Caulfield offer a multi-home tour of exquisite taste, while succinct captions by Patrick F. Cannon draw our attention to the details of each home's construction and design.
Louis Sullivan - Creating a New American Architecture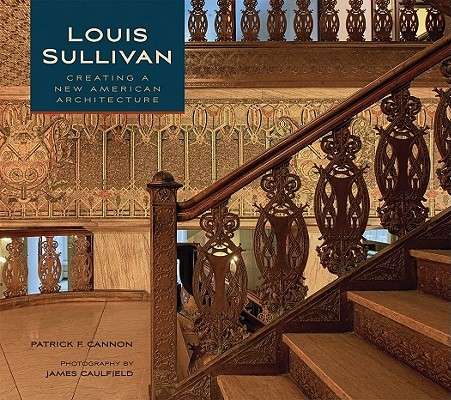 On the eve of the twentieth century, Chicago was rapidly outgrowing its borders. Architect Louis Henry Sullivan (American, 18561924) answered the demand for more office space, theaters, department stores, and financial centers by pioneering what would become an essential model for city lifethe skyscraper. Blending Art Nouveau complexity with geometric elegance, Sullivans tall buildings included Chicagos Auditorium Building, the largest building in the world when it was completed in 1889. Sullivans design was heralded as the Wonder of the Agea title equally fitting for the architect himself.

Louis Sullivans designs stand today as leading exemplars of Chicago School architecture. Even Frank Lloyd Wright, a former assistant to Sullivan, would later refer to him as his lieber Meister, or beloved master. Sullivan brought to his practice a conviction that ornamentation should arise naturally from a buildings overall design, restating, in a large or small way, themes expressed in the structure as a whole. Having spent much of his career in a late Victorian world that bristled with busy, fussy ornament for ornaments sake, Sullivan refuted the fashionable style with the now famous dictum Form follows function. This break from tradition is perhaps most evident in Sullivans strides to reimagine the commercial spacefrom Americas earliest skyscrapers to the small-town banks that populated the architects commissions in the second half of his career.

In Louis Sullivan: Creating a New American Architecture, nearly two hundred photographs with descriptive captions document Sullivans genius for modern design. Patrick Cannon introduces each chapter with key biographical information and discusses the influences that shaped Sullivans illustrious career. Rare historical photographs chronicle those buildings that, sadly, have since been destroyed, while James Caulfield's contemporary photography captures Sullivans existing Chicago buildings and many other structures in eastern and midwestern cities that are of equal importance in the architects oeuvre.
The Space Within - Inside Great Chicago Buildings
For the first time, the interiors of some of the Chicago area's greatest buildings, designed by celebrated architects, are brought together and featured in truly stunning original photographs. These Chicago-area homes, religious spaces, and commercial and public structures give visual meaning to Frank Lloyd Wright's belief that the space within becomes the reality of the building. Beginning with the Clarke House of 1836 and continuing to the present, every type and style of building is presented. Famous residences such as Wright's Robie House and Mies van der Rohe's Farnsworth House are here, but so are more modest (and not so modest) homes by Walter Burley Griffin, George Washington Maher, and Paul Schweikher. The ornate warmth of Adler & Sullivan's Auditorium Building provides striking contrast to the modern, towering underground stacks of Helmut Jahn's Mansueto Library. The soaring Bahá í Temple, by Louis Bourgeois, is elegantly highlighted alongside a humble chapel in St. Procopius Abbey Church, by Edward Dart. And commercial buildings by Daniel Burnham, John Wellborn Root, John Holabird, Martin Roche, and many more reaffirm Chicago's position as a great business center. These architects and their contemporaries have made the Chicago area a mecca for both architects and lovers of architecture from around the world. Text by author Patrick F. Cannon, who has lived and worked in Chicago and its suburbs for more than sixty years, discusses each building s architecture, architect, and place in history. James Caulfield, a noted architectural photographer, leads a visual tour into both the intimate and grand interiors of the Chicago area's finest buildings. Now the duo's fifth book, The Space Within demonstrates that good design comes in many styles. While many of these architectural masterpieces are open to the public, others particularly the private homes can only be seen here.
'The Space Within' won the 2016 Independent Publisher's Award Gold Medal for Architecture Books...
Art Deco Chicago - Designing Modern America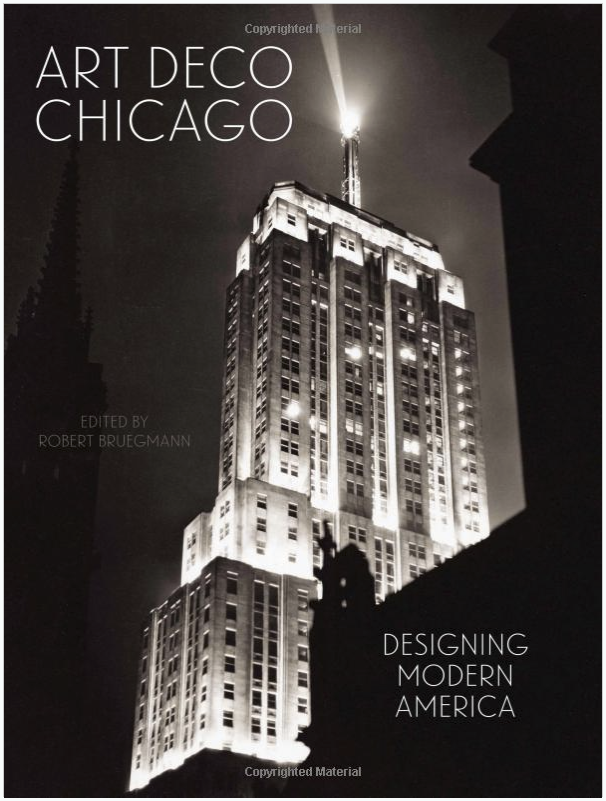 An expansive take on American Art Deco that explores Chicago's pivotal role in developing the architecture, graphic design, and product design that came to define middle-class style in the twentieth century

Frank Lloyd Wright's lost Midway Gardens, the iconic Sunbeam Mixmaster, and Marshall Field's famed window displays: despite the differences in scale and medium, each belongs to the broad current of an Art Deco style that developed in Chicago in the first half of the twentieth century. This ambitious overview of the city's architectural, product, industrial, and graphic design between 1910 and 1950 offers a fresh perspective on a style that would come to represent the dominant mode of modernism for the American middle class.

Lavishly illustrated with 325 images, the book narrates Art Deco's evolution in 101 key works, carefully curated and chronologically organized to tell the story of not just a style but a set of sensibilities. Critical essays from leading figures in the field discuss the ways in which Art Deco created an entire visual universe that extended to architecture, advertising, household objects, clothing, and even food design. Through this comprehensive approach to one of the 20th century's most pervasive modes of expression in America, Art Deco Chicago provides an essential overview of both this influential style and the metropolis that came to embody it.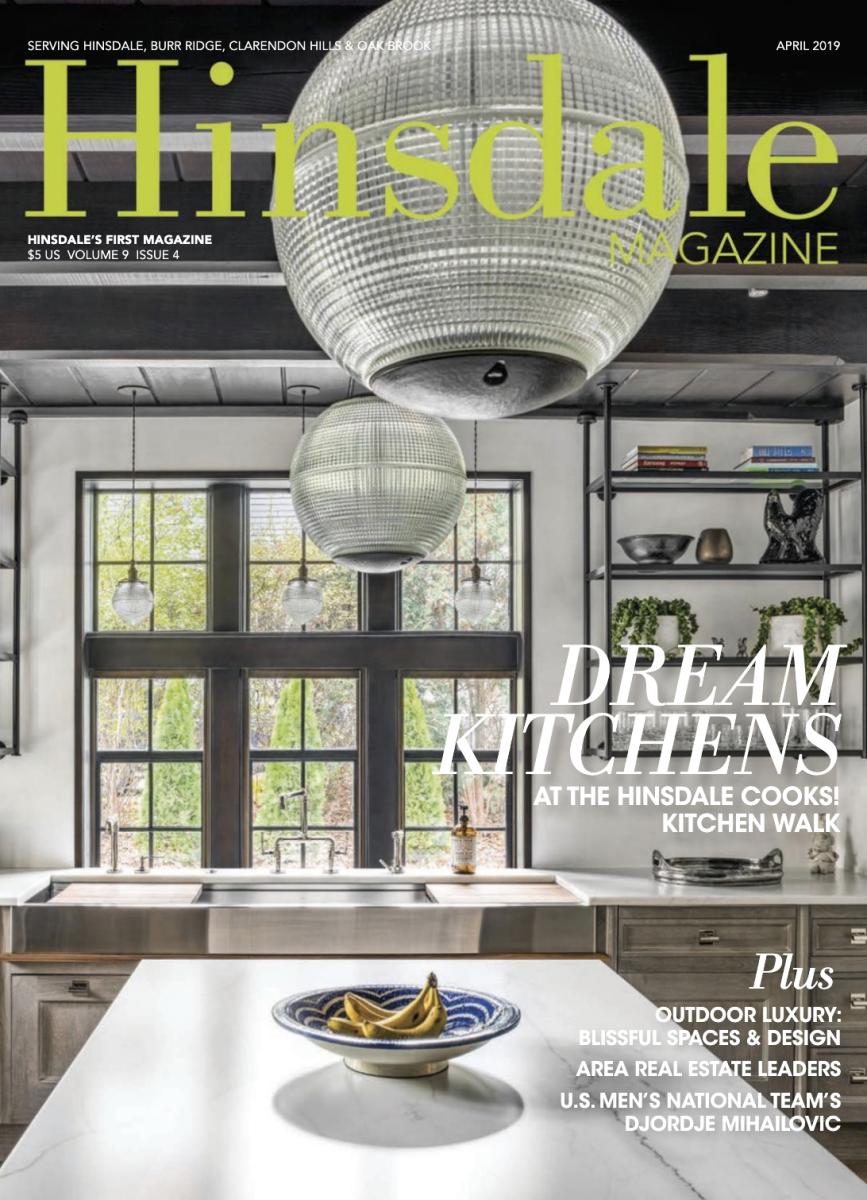 Classicist No. 16
Edited by Stuart Cohen & Julie Hacker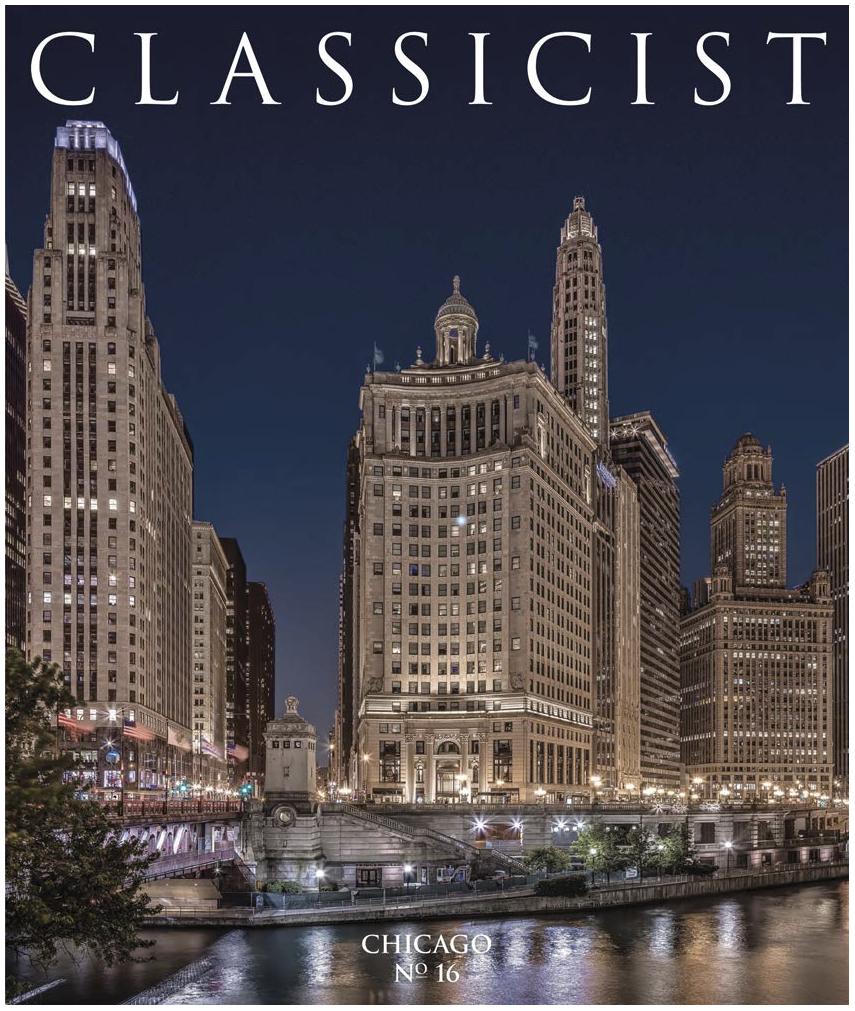 Focused on Chicago, the Classicist No. 16 explores the city's rich architectural history as well as contemporary examples of classical design through professional and student portfolios as well as academic articles authored by leaders within the field. Contributors include Guest Editors Stuart Cohen and Julie Hacker of Cohen & Hacker Architects; Ann Lorenz Van Zanten, the first Curator of Architecture at the Chicago Historical Society; Jeanne Sylvester, founder of Sylvester Historic Consultants, LLC; Rolf Achilles, architectural historian and member of the board of the Richard H. Driehaus Museum and the Hegeler Carus Mansion; David Van Zanten, professor emeritus at Northerwestern University; Edward Keegan, architect and writer; and Aric Lasher, president and director of design at HBRA Architects. Original cover photography and additional interior images by James Caulfield.